Snowbird Offers - South for Winter
Multi month talk, text, data offers for Canadian and international visitors to the USA. We have talk, text, data Service for USA / Mexico / Canada. Data only sims for iPad, iPhone, Mi-Fi are also available. These are the lowest rates ever for multi month USA Service.
... Learn more !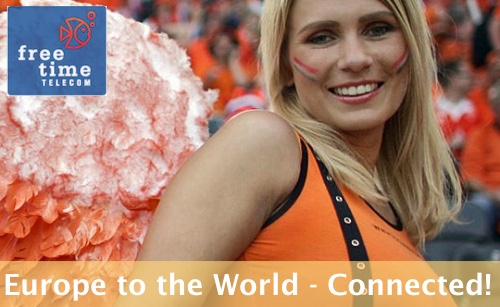 NEW - Lowest call rate all across Europe!
Outgoing calls are €0.09 cent per minute with NO Setup Fee.
Outgoing SMS €0.06 cents
Data is €0.11 cent per Mb!
Rates also apply between EU countries! These are the Lowest rates ever from FreeTime!
... Learn more !