AOW Global Data Sim
Always Online Wireless Global data sim is an on demand multiple use data only sim card that costs only $14.99. AOW supports 4G LTE data in more than 90 countries. It is really the easiest data sim we offer. Perfect for iPad and iPhone data only use. Just get one and go! [ ..Let's Go! ]
BTC Bahamas
Our BTC Bahamas sim card is what you need when you set sail for the Bahamas. Whether you are bound for Bimini, Andros or Exuma, the BTC Bahamas sim will keep you connected. We will top-up your sim card before you leave so it works when you arrive. Start the data when you get there and away you go! [ ..Let's Go! ]
Go for Grenada
Grenada is a perfect Caribbean destination with warm tropical breezes and fragrant spice markets. Our local Grenada sim is your key to explore this tropical paradise. With free incoming calls and texts and a big data bundle you will stay connected as you explore. [ ..Let's Go!].
Digicel Turks & Caicos
Digicel is our choice for travel to Turks & Caicos. Digicel TCI is the best sim with the best coverage in TCI. Digicel also offers a roam like home feature allowing you to use this sim in the USA, Canada and across the Digicel Caribbean like you were in TCI. This sim features unlimited free incoming calls and text messages as well as low cost international calling. [ ..Let's Go! ]
Simple Mobile Unlimited
Simple mobile offers unlimited USA / Mexico service. Get a sim for use in America and use the same number and unlimited plan in Mexico. Simple also includes unlimited international calls on all plans. Simple supports WiFi Calling. This sim is tops for iPhone, Android and Blackberry. [ ..Let's Go! ]
ZipSim USA Unlimited
ZipSim USA is the premier short term SIM card designed for visitors to the USA. ZipSim is self activating so it is ready when you are. We cannot undersell the value of self activation. Just insert the sim, power the phone to receive your mobile number right away. ZipSim is available as data only for tablets or talk text and data for Smartphones and Blackberries (BB10). [ ..Let's Go! ]
USA Crazy Deal Sim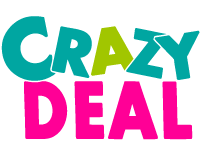 Get our "Crazy Deal" sim offer today and save. The plan is unlimited talk, text, data with the 1st gig at 4G LTE. Plan even includes unlimited calls to 60 countries and unlimited calls to Lycamobile sims worldwide. Take advantage of free shipping worldwide. This offer is valid for a Limited time only so get it now and use it when you need. This is the first deal from SAME DAY SIM. [ ..Let's Go! ].
AT&T USA / Canada / Mexico
The AT&T North America Sim is the #1 USA sim from AT&T. This sim supports unlimited 4G LTE data or 6GB of 4G LTE data along with Unlimited USA talk and Unlimited USA / International Text. This sim works in the USA, Canada and Mexico. [ ..Let's Go! ]
3 UK - 60 Countries.
Three UK Global Data Sim - Now with 12Gigs of "All You Can Eat Data" in the UK and 60 "Feel at Home" countries. Enjoy 12 Gigs of data, 300 minutes talk and 3000 texts, and MRSIM WorldTalk for out of plan calling. The 42 "Feel At Home" destinations around the world include:
USA, Austria, Australia, Sweden, Italy, the Republic of Ireland, Sri Lanka, Hong Kong, Indonesia, Israel, Macau, France, Finland, Germany, Netherlands, Spain, Norway, Switzerland. [ ..Let's Go! ]
ECO MOBILE USA Unlimited
Eco Mobile is our newest sim and our hottest deal. With Unlimited plans starting at $20, Eco Mobile is the hot one this spring with plans including up to 8GB 4G LTE data with unlimited 3G data on the Un Network of T-Mobile. Eco Mobile is available on three networks (Sprint, T-Mobile, Verizon) so we can certainly cover you in the USA. [ ..Let's Go! ]
Vodafone UK 4G Europe Sim
The Vodafone UK sim is a European powerhouse sim delivering up to 20 Gigabytes of 4G data service in 60 "Euro Passport" countries. The sim includes up to 3000 mins of talk and unlimited text messaging. Hotspot is allowed. The Vodafone sim is easy to activate and easy to use. Just bring your unlocked Smartphone and add our sim. Your European Holiday is on Vodafone. [ ..Let's Go! ]
Come to Jamaica Mon!
We are pleased to offer Flow Jamaica service for Jamaica with unlimited free incoming calls and text message along with sweet sweet bundles of 4G LTE data. With the lowest call rates ($0.02/min) for international calls from Jamaica, Flow is the way to go when visiting Jamaica. [ ..Let's Go! ]
O O Mobile Global TravelSim!
The O O Mobile Global TravelSim will save you money from day one. This is a sim you will use again and again with incoming calls (+372 number) in 199+ countries including all of Europe. There are data packs avail in 100+ countries and a massive 5GB data bundle available in India, Israel, China, Hong Kong for $28. When your credit runs low, simply top up your account online at www.oomobile.com, from anywhere in the world, 24 hours a day. [ ..Let's Go! ]
$29.99 or $36.99 Unlocked from Mrsimcard


Data capable 3G, Candy bar Phone, includes 30 days unlimited service.

We call this bundle "Orlando". It is a sweet little phone with Unlimited USA talk and Unlimited USA / International texting. The Device comes locked to carrier (EasyGo) and can be shipped unlocked for just $7 additional.

The easyGO "USA UNLIMITED" plan includes unlimited USA Talk, unlimited USA / International Text messages, 100MB at 4G LTE speed. This easyGO plan includes Unlimited International calls to 11 countries.
**USPS Tracked Shipping to Domestic USA addresses only.

$29.99
$36.99
Three UK Bundle.
$36.99