USA Data Solutions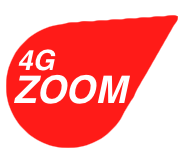 We try to make data connection in the USA simple and easy to figure out. We have AT&T USA data sim cards for the full range of iPads, and other tablet devices requiring a sim card. We have unlimited USA talk, text, and blackberry data sim cards for your unlocked blackberry. We now offer an unlimited mifi on the Clear Network which will connect up to 5 devices to unlimited internet service. We have 4G data sims for Simple Mobile USA for use in a data dongle on 4G 1700/2100 Mhz.
Is it easy to Use!
Our iPad offer is Plug and Play.
Our Blackberry sim is activated for you 2 days before your arrival in the USA.
Our USA Mifi, and tablet sim is activated for you 2 days before your arrival in the USA.
We preconfigure the MiFi for you prior to shipping.
Yes! Our data offers are the easiest to use.
Do you need to recharge your sim, visit mrsimcard.com.
The Order Process
Click "Buy Now" to place an order. We will respond requesting a start date for your service. We will activate service two days before arrival or on the requested start date.
Orders ship via USPS. If you order is being delivered to a hotel, you should upgrade to FedEx Express. For arrivals 4 or more days past the order date, use the FedEx Express $9.99 (Home or Hotel) service. If ordering within 4 days of arrival, please use FedEx Express overnight for $19.99. You can select the appropriate option in the shopping cart.